Discover the Quality Standards in
WORLDWIDE REMOVALS
We know that the journey to a new country is the first step to calling it a new home.  With this in mind we strive to make sure that the journey will be worth taking with minimal complexity.
---
We provide professional service on
FINE-ART MOVING
With outstanding care and the most up-to-date techniques, Asya International Movers can handle art of all kinds, from archaeological artefacts to contemporary art…
---
Unstressful way of
LOCAL MOVING
With more than 50 years behind us, we have gained the wisdom and experience on how to achieve the perfect move – and this starts with the correct preparation right from the beginning.
---
.
Safest place for your precious
STORAGE SERVICE
Whether sentimental or monetary value, our clients' possessions are in trusted hands together with over a million other items entrusted to our storage.
---
---
ASYA TRANSPORTED THE NATIONAL ARTIFACTS FOR EUROPALIA ARTS FESTIVAL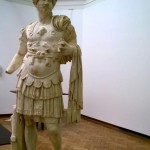 EUROPALIA is a major international arts festival held every two years to celebrate one invited country's cultural heritage. Since 1969, Europalia has organised some twenty-four festivals.
---
A STORY OF AN ELEPHANT
With our offices, warehouses and services that are ISO9001 certified and FIDI-FAIM accredited through Ernst&Young, our aim is to be able to provide the best quality possible.
---